Excellence in rock climbing classes, ice climbing classes, and wilderness medicine instruction.
---
 Why Granite Arches? 
---
Convenience & Experience: A one stop shop for rock climbing classes, ice climbing classes, guided climbs and wilderness medicine classes since 1996--well before the other outfits.
Focus on YOU:

Our focus is on YOUR climbing goals, not OUR climbing accomplishments.
Beautifully Crafted Classes:

Beginner, Intermediate, Group, Lead, Trad, Rescue, AMGA SPI courses in custom locations throughout North Carolina, Virginia, Georgia, Tennessee and beyond. 
 

Certifications:

All Staff AMGA certified with years of experience.  Home of the 2016 Best Guide in the Blue Ridge by Blue Ridge Outdoors Magazine. 
Real Medical Courses by Physician Climbers:

Medical courses (WFA, WAFA, and WFR and CLIME®) offered in-house by emergency physician/guide.
 Excellence in rock climbing classes, ice climbing classes, and wilderness medicine instruction.
Why Granite Arches?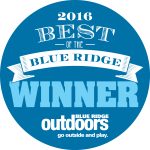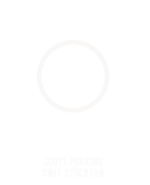 Rock Climbing Classes
Granite Arches offers a full range of rock climbing classes for climbers of all levels of experience and every climbing goal.  All of our classes are private and follow a logical progression, ensuring rapid learning and understanding of climbing systems and techniques.  Our classes include:
Guided Rock Climbs
Granite Arches offers guided climbing adventures on hundreds of climbs in the southeastern U.S. and beyond.  From the small intimate crags in Virginia to the soaring granite climbs of North Carolina to the Tennessee sandstone crags, Granite Arches can take you there. We also offer travel climbing to more exotic locations in other states.
In North Carolina, some of our most visited crags include Looking Glass Rock, Cedar Rock, Whitesides, Table Rock, Hanging Rock and Pilot Mountain State Park.
In Georgia we frequent Tallulah Gorge and other smaller crags.
We utilize several areas in Tennessee and South Carolina and Virginia.
Our guides are selected for their technical and teaching skills and supportive demeanor.  At Granite Arches, we are concerned with your progress toward your goals, and not our own egos.  We offer supportive, positive climbing instruction.