Excellence in rock climbing classes, ice climbing classes, and wilderness medicine instruction.
---
 Why Granite Arches?  
---
Convenience & Experience: A one stop shop for rock climbing classes, ice climbing classes, guided climbs and wilderness medicine classes since 1996--well before the other outfits.
Focus on YOU:

Our focus is on YOUR climbing goals, not OUR  climbing accomplishments.
Beautifully Crafted Classes:

Beginner, Intermediate, Group, Lead, Trad, Rescue, AMGA SPI courses in custom locations throughout North Carolina, Virginia, Georgia, Tennessee and beyond. 
 

Certifications:

All Staff AMGA certified with years of experience.  Home of the 2016 Best Guide in the Blue Ridge by Blue Ridge Outdoors Magazine. 
Real Medical Courses by Physician Climbers:

Medical courses (WFA, WAFA, and WFR and CLIME®) offered in-house by emergency physician/guide.
 Excellence in rock climbing classes, ice climbing classes, and wilderness medicine instruction.
Why Granite Arches?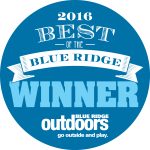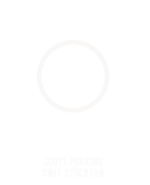 Rock Climbing Classes
Granite Arches offers a full range of rock climbing classes for climbers of all levels of experience and every climbing goal.  All of our classes are private and follow a logical progression, ensuring rapid learning and understanding of climbing systems and techniques.  Our classes include:
Guided Rock Climbs
Granite Arches offers guided climbing adventures on hundreds of climbs in the southeastern U.S. and beyond.  From the small intimate crags in Virginia to the soaring granite climbs of North Carolina to the Tennessee sandstone crags, Granite Arches can take you there. We also offer travel climbing to more exotic locations in other states.
In North Carolina, some of our most visited crags include Looking Glass Rock, Cedar Rock, Whitesides, Table Rock, Hanging Rock and Pilot Mountain State Park.
In Georgia we frequent Tallulah Gorge and other smaller crags.
We utilize several areas in Tennessee and South Carolina and Virginia.
Our guides are selected for their technical and teaching skills and supportive demeanor.  At Granite Arches, we are concerned with your progress toward your goals, and not our own egos.  We offer supportive, positive climbing instruction.
Ice Climbing Classes
Granite Arches offers a full progression of ice climbing classes right here in the southeastern US.  Our courses cover ice climbing from your first swing to advanced climbs and training.  We utilize various locations throughout VA, NC, GA and WV.
In addition, we often offer trips to locations outside of the Southeastern US.
Class content includes ice equipment, gear and selection, ice belaying, ice climbing techniques, ice anchors, rope systems and more.

AMGA SPI Course and Exam
The Single Pitch Instructor (SPI) Program teaches climbing instructors to proficiently facilitate and instruct the sport of rock climbing in a single pitch setting. The SPI is the only internationally recognized single pitch climbing instructor certification program in the United States. It was developed to fit in the AMGA Rock program.
Benefits:
It significantly improves the instructor's skill sets and integrates into the next level of training, the AMGA Rock Instructor Course.
The program is for current, active rock climbers who have a real desire to teach rock climbing to novices in a single pitch setting.
The SPI Course is a 27-hour training course that normally runs as three consecutive nine-hour days or day classes with evening sessions.
The SPI Assessment is a minimum of 16 hours run over a two-day period.
Certification lasts for three years as long as the candidate keeps current AMGA Membership and First Aid Certification.

Alpine Courses and Expeditions
Granite Arches offers alpine mountaineering courses, classes and expeditions from North Carolina to Mexico.
Our North Carolina Alpine/Mountaineering course is two days, is pre-scheduled once a year but can be scheduled privately as well.  This trip is a great way for southeastern locals to develop their alpine skills without the need to travel far from home.
Our New Hampshire Ice/Alpine Course can be enjoyed from 1 to 7 days. Guide to client ratio will be variable depending on group size. Participants can expect varied climbing and instruction (depending on course length) including equipment, climbing technique, anchor placement, rope management, steep ice techniques, Ablakov anchors, multi-pitch ice, mock leading instruction among others.
Finally, on our Travel Mountaineering and Alpine Expeditions page, we offer scheduled and custom ascents of some of the great mountain of the word.  Our next scheduled trip is to Orizaba December 30 2017 to January 6th 2018.  Orizaba is the highest peak in Mexico. At 18,491 feet, it is the highest volcano in North America, and the third highest peak of any kind in North America after Denali and Mount Logan. It is the second most prominent volcanic peak in the world after Africa's Mount Kilimanjaro, and the volcano is also ranked 16th in the world for topographic isolation.  Expect excellent quality equatorial climbing suitable for both talented beginners and intermediate climbers.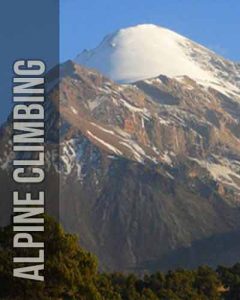 Ready to Book? Got a question?
Call     833-CLIMB-ON (833-254-6266)
OR